IKI – A Game Of Edo Artisans – Unplayed – Complete +extras -UTSUROI -Kickstarter 4573307320011 | eBay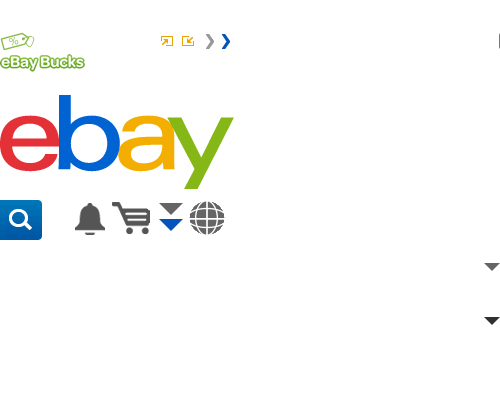 Picture Information
Image not available Photos not available for this variation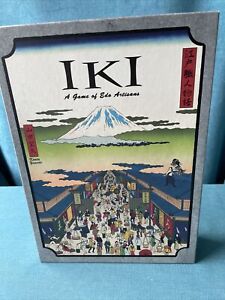 Mouse over to zoom
–
Click to enlarge
Hover to zoom

IKI – A Game Of Edo Artisans – Unplayed – Complete +extras -UTSUROI -Kickstarter <![CDATA[ self.onmessage = function(e) { var request = e.data; if(request && request.type && request.type =="request"){ doAjaxCall(request.url, request.timeout); } }; function getXMLHttpClient(){ var xmlhttp=null; try { xmlhttp = new XMLHttpRequest(); } catch (e) { var XMLHTTP_IDS = new Array('MSXML2.XMLHTTP.5.0', 'MSXML2.XMLHTTP.4.0', 'MSXML2.XMLHTTP.3.0', 'MSXML2.XMLHTTP', 'Microsoft.XMLHTTP' ); for (var i=0;i IKI - A Game Of Edo Artisans - Unplayed - Complete +extras -UTSUROI -Kickstarter 0&&window.trackingUtil&&trackingUtil("VI_DWELL_TIME","ex1″,Math.floor(n))}function v(n){n.persisted&&(a=!1,i=[],c())}addEventListener("focus",c,!0),addEventListener("blur",c,!0),addEventListener("visibilitychange",c,!0),addEventListener("beforeunload",f,!0),addEventListener("pageshow",v),c()}();]]>
eBay item number:
154701951103
Seller assumes all responsibility for this listing.
Iki A Game Of Edo Artisans
12-16 Years, 17 Years & Up
Country/Region of Manufacture:
Seller assumes all responsibility for this listing.
Post to me
Postage cost can't be calculated. Please enter a valid postcode.
Item location: Alton, United Kingdom
Postage to: United Kingdom
Excludes:
Bolivia, Haiti, Liberia, Nicaragua, Turkmenistan, Paraguay, Mauritius, Sierra Leone, Venezuela
Change country: -Select- United Kingdom

There are 1 items available. Please enter a number less than or equal to 1.

Select a valid country.

Postcode:

Please enter a valid postcode.

Please enter up to 7 characters for the postcode
| Postage and packaging | To | Service | Delivery* |
| --- | --- | --- | --- |
| £4.10 | United Kingdom | Economy Delivery (Royal Mail 2nd Class Signed For) | On or before Tue. 23 Nov. to EC2N3AR |
* You'll see an estimated delivery date based on the seller's dispatch time and delivery service. Delivery times may vary, especially during peak periods and will depend on when your payment clears.
For delivery to collection station, delivery options may vary.
Returns policy
| After receiving the item, cancel the purchase within | Return postage |
| --- | --- |
| 30 days | Buyer pays return postage |
The buyer is responsible for return postage costs.
Payment details
Payment methods

Accepted, Eligibility for PayPal Credit is determined at checkout.

Representative example

Purchase rate p.a. (variable)

21.9%

Representative APR (variable)

21.9% APR

Assumed Credit Limit

£1,200

eBay Marketplaces GmbH (of Helvetiastraße15-17, 3005, Bern, Switzerland) is authorised by the FCA to conduct credit broking for a restricted range of finance providers. We may receive commission if your application for credit is successful.

Finance is provided by PayPal Credit (a trading name of PayPal (Europe) S.à.r.l. et Cie, S.C.A., 22-24 Boulevard Royal L-2449, Luxembourg). Terms and conditions apply. Subject to credit approval.

 
No ratings or reviews yet
<![CDATA[ if ("ActiveXObject" in window) { window.addEventListener('beforeunload', function() { var iframeElements = Array.prototype.slice.call(document.getElementsByTagName('iframe')); for (var i = 0, l = iframeElements.length; i
0) { var script = document.createElement("script"); script.innerHTML = "var vidummyhelper = 0;"; var head = document.getElementsByTagName('head')[0]; if (head) { head.appendChild(script); } } } catch (e) {} var viebmaxbd = $("#MaxBidId"); try { $('#smtBackToAnchor').on('click', function() { var backToAnchor = $('.vi-VR-spl-lnk'); var url = backToAnchor.attr('href'); if (url.indexOf('http%3A%') != -1) { url = decodeURIComponent(url); backToAnchor.attr('href', url); } }); if (viebmaxbd.length > 0) { if (viebmaxbd.attr("placeholder").length > 0) { setInterval(function() { var placeholdertxt = viebmaxbd.attr('placeholder'); placeholdertxt = placeholdertxt.replace("£", 'u00A3'); viebmaxbd.attr('placeholder', placeholdertxt); }, 100); } } var e1 = $('#e1.lowpay'); var vehc_rdloans = $('#vehc_rdloans'); if (e1.size() > 0 && vehc_rdloans.size() > 0) { vehc_rdloans.text(e1.text()); vehc_rdloans.css('text-transform', 'capitalize') } } catch (err) {} var prc = $('#vi-mskumap-postchkout'); if (prc && prc.size() == 0) { prc = $('#vi-mskumap-prechkout'); } var lhrdPrcCnt = $("#lkd_hdr div.lhdr-prcfmt-cntr span#lhdr-prcfmt"); if (prc.size() > 0 && lhrdPrcCnt && lhrdPrcCnt.size() > 0) { lhrdPrcCnt.addClass("vi-lhdr-prc-hide"); } try { $('#vi_snippetdesc_btn').attr('id', 'snippetdesc'); } catch (e) {} try { var newPBBtn = $("#bidBtn_btn.vilens-item"); if (newPBBtn.size() > 0 && $('.vi-VR-cvipCntr1').size() == 0) { $(window).on("load", function() { newPBBtn.on("click", function() { if ($(".vilens-modal-wrapper").size() == 0) { var rlogId = null; try { $.fn.getComments = function() { return this.contents().map(function() { if (this.nodeType === 8) return this.nodeValue; }).get(); }; $("body").getComments().forEach(function(i) { var ind = i.indexOf("RlogId"); if (ind > 0) { rlogId = i.substring(ind + 7); } }); } catch (e) {} $.ajax({ url: "/bfl/metrics?surl=" + window.location.href + "&rlogid=" + rlogId + "&ref=" + document.referrer, success: function() {} }); setTimeout(function() { window.location.href = newPBBtn.attr("href"); }, 100); } }); }) }; } catch (ex) {} try { raptor.require('pubsub').subscribe('_OPN_POWB_LAYER', newBidLayerMonitor); function newBidLayerMonitor () { var newPBBtn = $(".vilens-item"); if (newPBBtn.size() > 0 && $('.vi-VR-cvipCntr1').size()==0 && $(".vilens-modal-wrapper").size() == 0) { window.console && window.console.log('.vilens-modal-wrapper doesnt exist'); var url = ["/","bfl/","metrics?surl="]; $.ajax({ url: url.join(")+window.location.href+"&rlogid="+rlogId+"&ref="+document.referrer, success: function() {} }); setTimeout(function() { window.location.href = newPBBtn.attr("href"); }, 50); } } } catch(ex){window.console && window.console.log(ex);} try{if($('.vi-itm-snpts').length > 0){$('#shippingSummary').find('.u-cb.spcr').hide();$('.vi-itm-snpts').parent().parent().hide();}}catch(e){} function replaceHref(cssSelector){$('.'+cssSelector).find("a" ).each(function() {var href = $( this ).attr('href'); if(href.indexOf('https://cgi')!= -1){href=href.replace('https://cgi', "http://cgi");$( this ).attr('href', href);}if (href.indexOf('http://ofr') != -1) {href = href.replace('http://ofr', "https://ofr");$(this).attr('href', href);}});}if(document.location.protocol=='https:'){$(document).ready(function(){replaceHref('statusContent');});} function replaceHrefWithId(cssSelector){$('#'+cssSelector).each(function(){var href=$(this).attr('href');if(href.indexOf('http://ofr')!=-1){href=href.replace('http://ofr',"https://ofr");$(this).attr('href',href)}})}if(document.location.protocol=='https:'){try{$(document).ready(function(){replaceHrefWithId('boBtn_btn')})}catch(e){console.log(e)}} try{if($(".rpColWid > a").length>0){var href=$(".rpColWid > a").eq(0).attr("href");if(href&&-1!==href.indexOf("buyer-ads")){var boBtn_btn=$("#boBtn_btn");if(boBtn_btn.length>0){var bo_link=boBtn_btn.attr("href");bo_link&&-1!==bo_link.indexOf("MakeBestOffer")&&(bo_link=bo_link.replace("https://offer","http://offer"),boBtn_btn.attr("href",bo_link),boBtn_btn.attr("id","boBtn_btn_new_bo"))}}}}catch(t){window.console&&window.console.log(t)} try{window&&(window.onload=function(){var o=$("#desc_ifr"),w=o.length>0&&o.width();"99%"!=w&&w<500&&o.width("99%")})}catch(o){window&&window.console&&window.console.log(o)} try{if(document.location.href && document.location.href.indexOf('&pageci=') != -1){$('.cvipTopMsg').hide()}}catch(e){} try{ var classified = $('div#mainContent') && $('div#mainContent').length 0; var merchAbfEl = ($('#vi-merch-abf') && $('#vi-merch-abf').length > 0) && ($('#vi-merch-abf')); if(classified && placeHolderPresent){ $(document).on('_FETCH_MERCH_RESPONSE',function(evt,response){ try{ var cA_mresponse = JSON.parse(response); if(cA_mresponse && cA_mresponse.body){ merchAbfEl.html(cA_mresponse.body["vi-merch-abf"]); } }catch(e){ placeHolderEl.hide(); } }); if(window.fetchMerchResponse){ $(document).trigger('_FETCH_MERCH_RESPONSE', window.fetchMerchResponse); }else{ (window) && (typeof window.fetchMerchResponseHandlerPrefetch === "function") && window.fetchMerchResponseHandlerPrefetch(true); } } if(placeHolderPresent && typeof window.fetchMerchResponseHandlerPrefetch !== "function"){placeHolderEl.hide();} }catch(e){} (function($){ GH.new_user_profile = true })(GH); (function($){ if(typeof(GHFlyout === 'function')) { new GHFlyout("/gh/watchlist?modules=WATCH_LIST", "gh-wl-click", ""); } })(GH && GH.jQ); (function($){ if(typeof(GHFlyout === 'function')) { new GHFlyout("/gh/cart?modules=MINI_CART", "", "gh-minicart-hover"); } })(GH && GH.jQ); if(typeof GH!="undefined"&&GH){GH.urls={ autocomplete_js:"https://ir.ebaystatic.com/rs/c/desktop_ac1021v1.js",fnet_js:"https://c.paypal.com/da/r/efbv3.js",ie8_js:"http://ir.ebaystatic.com/f/rbezfuzpu20wfd2kvejeb5adxyg.js",scandal_js:"https://ir.ebaystatic.com/cr/v/c1/ScandalJS-1.2.0-v4.min.js",widget_delivery_platform:"https://ir.ebaystatic.com/cr/v/c1/globalheader_widget_platform__v2-b70676194b.js",auto_tracking_widget:"https://ir.ebaystatic.com/rs/v/jobv4dfwlmzxtgtvjaldvk4diag.js",web_resource_tracker:"https://ir.ebaystatic.com/rs/v/mjgerh5fmy51nnbwjoml1g1juqs.js",behavior_js_collection:"https://ir.ebaystatic.com/cr/v/c1/aW5ob3VzZWpzMTYzMjk2MjM2NjEwMQ==-1.0.0.min.js" }; GH.GHSW={ raptor:"true",sandbox:0,emp:0,ac1:0,ac2:0,ac3:0,ac4:0,ac5:0,ac6:0,hideMobile:0,langSwitch:0,pool:0,ALERT_POPUPOFF:0,NEWALERT_POPUPOFF:0,newprofile:0,desktop_new_profile_service:"true",UNLOAD_Firefox:"true",UNLOAD_Chrome:"true",UNLOAD_IE:0,UNLOAD_Safari:0,ENABLE_HTTPS:"true",SEARCH_PROM:"true",MINICART:0,STICKY_HEADER:0 }; GH.GHSW.gadgetNotificationEnabled = true } if(typeof GH!="undefined" && GH){GH_config={"geoLang":"[]","suppressGeoUserUpdateInfo":"false","siteId":"3″,"xhrBaseUrl":"https://www.ebay.co.uk","env":"production",sin:0,id:",fn:",pageId:2047675,selectedCatId:'220′,tmx:"};GH.init();}$("#msgPanel a.btn").on("keypress", function(e){ if(e.keyCode===32 && this.getAttribute('role') === 'button') { e.preventDefault(); this.click();}});raptor.require("com.ebay.raptor.vi.SMEBanner").init(); var videoHelper = { getVideoControlElements: function (self) { const Report = class extends shaka.ui.Element { constructor(parent, controls, text) { super(parent, controls); // The actual button that will be displayed this.button_ = document.createElement('button'); this.button_.classList.add('video-player__report-button'); // have problem with creating svg/link programmatically, so we just add it as innerHTML var svgStr = "; this.button_.innerHTML = svgStr; // there doesn't seem to be a way to pass text to the Factory, so we try get it from the 'self.imgArray' if (!self.conf.videoConfig.reportText) { for (var i = 0; self.imgArray && i 0) ? "viTabs_0" : "viTabs_1";trackingUtil("Shipping_See_all_details_ItemSummary");try{$("#" + tabId)[0].trigger('click', ['noTabTracking']);}catch(e){$("#" + tabId).trigger('click', ['noTabTracking']);}});$("#e2").click(function(){var tabId = ($("body.vi-deeplinksv2").length > 0) ? "viTabs_0" : "viTabs_1";trackingUtil("Shipping_See_all_details_ItemSummary");try{$("#" + tabId)[0].trigger('click', ['noTabTracking']);}catch(e){$("#" + tabId).trigger('click', ['noTabTracking']);}});$("#expedited_link").click(function(){var tabId = ($("body.vi-deeplinksv2").length > 0) ? "viTabs_0" : "viTabs_1";trackingUtil("OneDayShipping_Link_in_Delivery_Expedited_Shipping");try{$("#" + tabId)[0].trigger('click', ['noTabTracking']);}catch(e){$("#" + tabId).trigger('click', ['noTabTracking']);}});$("#e3").click(function(){var tabId = ($("body.vi-deeplinksv2").length > 0) ? "viTabs_0" : "viTabs_1";trackingUtil("Calculate_link_ItemSummary");try{$("#" + tabId)[0].trigger('click', ['noTabTracking']);}catch(e){$("#" + tabId).trigger('click', ['noTabTracking']);}}); $("#e5").click(function(){ var tabId = (false) ? "viTabs_0" : "viTabs_1"; if (!(false)){ tabId = ($("body.vi-deeplinksv2").length > 0) ? "viTabs_0" : "viTabs_1"; } try{ $("#" + tabId)[0].trigger('click', ['noTabTracking']); }catch(e){ $("#" + tabId).trigger('click', ['noTabTracking']); } trackingUtil("Returns_Read_details"); $("#return-escrow-atf").click(function(){ trackingUtil("VI_RETURN_ESCROW_LEARNMORE_ATF"); }); }); $("#return-escrow-atf").click(function(){ trackingUtil("VI_RETURN_ESCROW_LEARNMORE_ATF"); }); $("#e6").click(function(){ var tabId = ($("body.vi-deeplinksv2").length > 0) ? "viTabs_0" : "viTabs_1"; try{ $("#" + tabId)[0].trigger('click', ['noTabTracking']); }catch(e){ $("#" + tabId).trigger('click', ['noTabTracking']); } trackingUtil("Payments_See_details_Iteminfo"); }); $(".vi-ppc-offlnk").click(function(){ trackingUtil("VIP_PPC_OFFER_LNK"); }); $("#").click(function(){$("#viTabs_0")[0].click();}); var rpReferContLen = $(".rpReferCont").length; var rpAUContLen = $(".rpAUCont").length; if(rpReferContLen > 0) { $(".rpReferCont span").click(function(){ trackingUtil("VI_REFUND_POLICY_REFER_LINK"); }); $(".rpReferCont b").click(function(){ trackingUtil("VI_REFUND_POLICY_EMBG_LINK"); }); } if(rpAUContLen > 0) { $(".rpAUCont span").click(function(){ trackingUtil("VI_REFUND_POLICY_RBL_AU_LINK"); }); } $("span.vi-rpd-textStyle a").each(function(i,e){$(this).attr('target', "_blank");}); var deeplinksv2 = false; var isAutoCars = false; var prForBotsEnabled = false; var enableSpaceBarOnTabsFlag = false; $("#viTabs_0").bind('click', function(event, param) { if(param !== 'noTabTracking') { trackingUtil("Description_Tab"); } }); $('ul.nav-tabs-m a').bind("keydown",function(event){ if(event.keyCode==37){ //check if any element exists to the left var previousTab = $(this).parent().prev('li'); var previousChildLink = previousTab.children("a"); if(previousTab.length>0){ previousChildLink.trigger("click"); previousChildLink.focus(); }else{ } } else if(event.keyCode==39){ //check if any element exists to the right var nextTab=$(this).parent().next('li'); var nextChildLink = nextTab.children("a"); if(nextTab.length>0){ nextChildLink.trigger("click"); nextChildLink.focus(); }else{ } } else if(enableSpaceBarOnTabsFlag && event.keyCode==32){ var focussedElement = $(this); focussedElement.trigger("click"); } }); if(enableSpaceBarOnTabsFlag){ window.onkeydown = function(e) { if($('ul.nav-tabs-m a').is(':focus'))return !(e.keyCode == 32); }; } $('ul.nav-tabs-m a, .tab a').click(function (event) { event.stopPropagation(); var id = $(this).parent().index(); var tempAttr; id+=1; if ($(this).parent().attr("class") != "item active sel" ) { $('ul.nav-tabs-m li').each(function(index) { $(this).removeClass("active sel"); $(this).children("a").attr("aria-selected","false"); }); $('div.tab-content-m div').each(function(index) { $(this).removeClass("active sel"); }); $("ul.nav-tabs-m li:nth-child("+id+")").addClass("active sel"); $("ul.nav-tabs-m li:nth-child("+id+")").children("a").attr("aria-selected","true"); $("div.tab-content-m div:nth-child("+id+")").addClass("active sel"); if ((id == 1) && (deeplinksv2)) { var tabNum = 2; if (isAutoCars) { tabNum = 3; } $("div.tab-content-m div:nth-child(" + tabNum + ")").addClass("active sel"); $(".vi-readMore-ship").addClass("u-dspn"); } if ((id == 2) && (deeplinksv2)) { $(".vi-readMore-ship").removeClass("u-dspn"); } } try { if ($(".tab a").length) { var idx = $(this).attr("idx"); if(!deeplinksv2 && idx == null) { idx = $(this).index(); } $('.tab a').each(function(index) { if ($(this).hasClass("sel")) { $(this).removeClass("sel"); $(this).attr("aria-selected","false"); } if ($("#viTabs_" + index + "_cnt").hasClass("sel")) { $("#viTabs_" + index + "_cnt").removeClass("sel"); } }); $("#viTabs_" + idx).addClass("sel"); $("#viTabs_" + idx + "_cnt").addClass("sel"); } } catch(e) {} }); if (deeplinksv2){ $(document).ready(function(){ $('a[href^="#"].vi-ds3-ter-a').on('click',function (e) { e.preventDefault(); var target = this.hash, $target = $(target); $('html, body').stop().animate({ 'scrollTop': $target.offset().top }, 700, 'swing', function () { window.location.hash = target; }); }); }); } $("#viTabs_1").bind('click', function(event, param) { if(param !== 'noTabTracking') { if(event.target.innerHTML == "Vehicle history report"){ trackingUtil("VEHICLE_HISTORY_REPORT_TAB_CLICK"); } else { trackingUtil("Shipping_and_Payments_Tab"); } }else{ $("#viTabs_1").focus(); if(navigator && navigator.userAgent && navigator.userAgent.indexOf("Opera") != -1) { setTimeout(function(){document.location.hash = document.location.hash.substring(1);},50); } } }); $("#viTabs_2").bind("click",function(event,param){ trackingUtil("VEHICLE_SHIPPINGPAYMENT_TAB"); }); if(prForBotsEnabled){ $(document).ready(function(){ trackingUtil("VI_DOCUMENT_READY_TRIGGER"); }); } $("#snippetdesc").bind("click",function(event,param){ trackingUtil("VI_SEE_FULL_DESC_CLICK"); }); $(".rpMainCont a").attr('target','_blank'); var tRtmPubsub = raptor.require('pubsub'); if(tRtmPubsub) { tRtmPubsub.subscribe("ADD_TO_WATCH_TRIGGERED", function(msg){ $('body').trigger(("RTM_PUBLISH"),{'pids':(["280"])});}); } var tRtmPubsub = raptor.require('pubsub'); if(tRtmPubsub) { tRtmPubsub.subscribe("_SUBMIT_CARTBTN", function(msg){ $('body').trigger(("RTM_PUBLISH"),{'pids':(["20047″])});}); } var videoHelper = { getVideoControlElements: function (self) { const Report = class extends shaka.ui.Element { constructor(parent, controls, text) { super(parent, controls); // The actual button that will be displayed this.button_ = document.createElement('button'); this.button_.classList.add('video-player__report-button'); // have problem with creating svg/link programmatically, so we just add it as innerHTML var svgStr = "; this.button_.innerHTML = svgStr; // there doesn't seem to be a way to pass text to the Factory, so we try get it from the 'self.imgArray' if (!self.conf.videoConfig.reportText) { for (var i = 0; self.imgArray && i IKI – A Game Of Edo Artisans – Unplayed – Complete +extras -UTSUROI -Kickstarter first edition with extras . u003Cu002Fp>u003Cp>Including stretch goals extras u003Cu002Fp>u003Cp>including 4 geisha meeples u003Cu002Fp>u003Cp> 4 extra occupation cards x2 u003Cu002Fp>u003Cp> 16 kimono style meeples u003Cu002Fp>u003Cbr u002F>u003Cbr u002F>u003Cp>Immaculate unused condition u003Cu002Fp>u003Cp>Box is immaculate u003Cu002Fp>","qtyNotAvailable":false,"buyerLoginNameSha":null,"giftExperience":null,"liteUrlPrefixForListing":null,"mockATC":false,"mockATCURL":null,"atcViElig":false,"streamLineBinModel":{"roverUrlForTestTreatment":null,"gxoUrl":"https:u002Fu002Fpay.ebay.co.uku002Frgxo?action=create&rypsvc=true&pagename=ryp&item=154701951103&rev=0&TransactionId=-1″},"ca65Warning":null,"suppressStreamLineBin":false,"reviewSioLayerUrl":null,"newUshipBannerEnabled":false,"ushipUrl":null,"showPostSaleAuthenticationBanner":false,"hasTransactionPrice":false,"belowMarket":false,"signedIn":false,"showCTAForMotors":false,"mrpEnabled":false,"atcurl":"www.vinode1.stratus.ebay.com","itemBinnable":true,"versionView":false,"printView":false,"previewItem":false,"reviewOffer":false,"buyerView":false,"duringCheckoutUrl":"https:u002Fu002Fwww.ebay.co.uku002Fatcu002Fbinctr?item=154701951103&rev=0&quantity=1&fromPage=2047675&_trksid=p2047675.l1356&fb=1&gch=1″,"signInUrlWithCartLayerReturn":null,"hideStpHlpIcon":false,"dsplStpLblVar":false,"discountedPriceDouble":null,"itemRevisionDate":null,"itemRevisionLink":null,"minRemnantSetEnabled":false,"buyerGuaranteePCEnabled":true,"ebpbannerRedesign":true,"redPaymentsAbfEnabled":true,"swapButtonColors":false,"timeLeftUrgencyRed":true,"conditionDetailEnabled":false,"conditionDetail":null,"motorsComScoreTracking":null,"addVehicleInspectionRTM":false,"buildGEICOLink":false,"buildRateKickLink":false,"ushipEnabled":false,"financeTabEnabled":false,"showDealsItemSignal":false,"percentOff":null,"bincounterEnabled":false,"abincounterEnabled":true,"defaultBulkShopCartURL":"https:u002Fu002Fcart.payments.ebay.co.uku002Fscu002Fadd?item=iid:154701951103,qty:1&srt=01000600000050603dbe10a30ba12178c86a692715ac767176aabe3797bddd4df34643c6c6ebd1d6f722cec7b1f382b511ea6995fc5ebe8bb36eb8846fd7066b4bb69ab8cc1573d0c6fc671e6587602e8a019b686933d8&ssPageName=CART:ATC","liveAuctionHidePayNow":false,"saveOnOriginalRetailPrice":null,"saveOnOriginalPrice":null,"emailDigitalDeliveryItem":false,"buildWeGoLookLink":false,"multiQtyEnabledForGifting":false,"bidingAvailable":false,"binController":false,"buyAnother":false,"scheduled":false,"nonJS":true,"realEstateItem":false,"dealsItem":false,"reserveNotMet":false,"sellerView":false,"newCVIPView":false,"origClosedViewItemUrl":null,"sold":false,"won":false,"bestOffer":true,"bestOfferLayer":true,"boOnLoad":false,"showBidLayer":true,"oneClickBid":false,"amtSaved":null,"savingsPercent":null,"minAdvertisedPriceExposure":"NONE","soldOnEBay":false,"soldOffEBay":false,"promoSaleOn":false,"originalPrice":null,"discountedPrice":null,"promoSaleTimeLeft":null,"discountedPercentage":0,"remnantSetValue":0,"euBasePrice":null,"caautoVehicle":false,"autoVehicle":false,"buyerGuaranteeEnabled":true,"buyerGuaranteeUnavailabilityReasonCode":"NO_COVERAGE","itemRevised":false,"adminView":false,"privateSale":false,"vatIncluded":false,"vatExcluded":false,"flowersCatItem":false,"relativeEndTime":false,"digitalGiftCard":false,"pricingTreatment":"NONE","originalRetailPrice":null,"siteId":3,"vppEnabled":false,"autoCars":false,"autoMotorCycles":false,"autoPowerSports":false,"availableQuantityThreshold":0,"bid":false,"showBOPIS":false,"bopisavailableForUser":false,"encodeBOPISURL":true,"pudoSymphonyPilotSeller":false,"showEBN":false,"bin":true,"addXOQuantityParam":false,"binOnLoad":false,"binLayerEnabled":false,"binLayer":false,"binLayerSigninRedirectVIEnabled":false,"classifiedAd":false,"binAvailable":true,"bidMore":false,"bulkAddToCartEnabled":true,"bulkShopCartURL":"https:u002Fu002Fcart.payments.ebay.co.uku002Fscu002Fadd?srt=01000600000050c7bfbbc804cbe6786366e4e8dc77ebf654869378889c690a1df09655e21812563b33e335928fef22012c0e9fe8a5dbbb84069dbabd20b3dfc971b720ef472b565645913b98f9ad15b75cc4346432cfa0&ssPageName=CART:ATC","cartLayerEnabled":false,"ended":false,"gtc":true,"halfOnCore":false,"expired":false,"supressQty":false,"itemDescSnippetsEnabledV1″:true,"itemDescSnippetsEnabledV2″:false,"listingSiteId":3,"freeVHREnabled":false,"topProduct":false,"oid":false,"dsplStpHlpIcon":false,"liveAuctionItem":false,"bopisatfredesign":true,"itemInCart":false,"pudoavailable":true,"shopCart":true},"isATCRedesignLayerV1Active":true,"savingsRateLowerCase":"off","isRedesign":false,"isBOPISOnly":false,"isCartLyr":false,"atcBtnId":"atc-area","isEncodeBOPISUrl":true,"isBidOfferTrackingEnabled":true,"bestOfferTrackingId":"p2047675.l4068″,"isBOPIS":true,"errTitleATC":"Oops, there was a problem","primaryBtnBin":"continueBtnBin","bolEnabled":"t","isFeedbackLinkActive":false,"isEbayPlusUpsellLinkPresent":false,"isEUSite":true,"disableBINBtnFeatureON":true,"customizationBinOverlay":"customizationBinOverlay","binURL":"https:u002Fu002Fwww.ebay.co.uku002Fatcu002Fbinctr?item=154701951103&rev=0&quantity=1&fromPage=2047675&_trksid=p2047675.l1356&fb=1&gch=1″,"isPUDO":true,"errMsgATC":"The item you've selected wasn't added to your basket.","savingsRateUpperCase":"OFF","bindSpaceBarOnBinButton":false,"isStreamLineBinLayer":"t","isValid":"isValid","isSMEInterruptLayer":false,"secondaryBtnBin":"backBtnBin","isSubmitButtonPresent":false,"bestOfferURL":"http:u002Fu002Fcgi.ebay.co.uku002Fwsu002FeBayISAPI.dll?ViewItem&item=154701951103&rev=0&boolp=1″,"itemId":154701951103,"enableCustomizationDialog":true,"isBuyBoxFlex":true,"qtyBoxId":"qtyTextBox","siteId":3,"throbberMessageATC_4″:"It's almost ready for you","watchBtnId":"watch-area","bestOfferBtnId":"boBtn_btn","throbberMessageATC_2″:"Still adding…","binBtnId":"binBtn_btn"},0,0,0,['raptor.vi.InsCalcTrigger','w1-17′,{"insCalclinkId":"insCalcBbt"}],['com.ebay.raptor.vi.VIButton','w1-18′,{"mouseDownClass":"md","isCSS3″:true,"btnId":"binBtn_btn"},'w1-16′,'binBtn'],['raptor.vi.StreamLineBinLayer','w1-19′,{"signinBtnId":"sbin-signin-btn","imgNaTxt":"Image not available","imgNaUrl":"http:u002Fu002Fp.ebaystatic.comu002Fawu002Fpicsu002Fcmpu002Ficnu002FiconImgNA_96x96.gif","streamLineBinOlyId":"streamLineBinOly","trigger":"binBtn_btn","itemImgId":"icImg","olayImgUrl":"https:u002Fu002Fi.ebayimg.comu002Fimagesu002Fgu002F-QAAAOSw4h1hkn8fu002Fs-l300.jpg","gxoBtnId":"sbin-gxo-btn","gXoUrl":"https:u002Fu002Fpay.ebay.co.uku002Frgxo?action=create&rypsvc=true&pagename=ryp&item=154701951103&rev=0&TransactionId=-1″,"olayItemImgId":"sbin-image"},0,0,0,['ui.Overlay','w1-20′,{"accessible":true,"hasCloseButton":true,"ariaDesc":"You're inside the Buy it now modal.","enableAutoFocus":true,"ariaLable":"Buy it now modal is opened. Escape or Close will close the layer.","id":"streamLineBinOly","modal":true,"noFixedPos":true,"closeTitle":"Close button. This closes the Buy it now modal. Returning you to the item listing."},'w1-19′,'streamLineBinOly']],['ebay.viewItem.Cart','w1-21′,{"isATCRedesignLayerV1Active":true,"cartUrl":"https:u002Fu002Fcart.payments.ebay.co.uku002Fscu002Fadd?srt=01000600000050c7bfbbc804cbe6786366e4e8dc77ebf654869378889c690a1df09655e21812563b33e335928fef22012c0e9fe8a5dbbb84069dbabd20b3dfc971b720ef472b565645913b98f9ad15b75cc4346432cfa0&ssPageName=CART:ATC","atcRedesignOverlayId":"atcRedesignId_overlay-atc-container","secondaryBtn":"backBtn","customizationOverlay":"customizationOverlay","cartOlayId":"atcRedesignId_olay","cartBtnId":"atcRedesignId_btn","isBulkCart":true,"hasWrtyIntercept":false,"itemId":154701951103,"enableCustomizationDialog":true,"primaryBtn":"continueBtn","id":"atcRedesignId_btn"},'w1-16′,'atcRedesignId',0,['ui.Overlay','w1-22′,{"accessible":true,"hasCloseButton":false,"ns":"atcOlay oly","ariaLable":"Add to basket window open. Escape or Close will close the layer and refresh the page.","id":"atcRedesignId_overlay-atc-container","darkerMask":true,"modal":true,"noFixedPos":true},'w1-21′,'atcRedesignId_overlay-atc-container'],['com.ebay.raptor.vi.VIButton','w1-23′,{"mouseDownClass":"md","isCSS3″:true,"btnId":"atcRedesignId_btn"},'w1-21′,'atcRedesignId']],['com.ebay.raptor.vi.VIButton','w1-24′,{"mouseDownClass":"md","isCSS3″:true,"btnId":"boBtn_btn"},'w1-16′,'boBtn'],['raptor.vi.BestOfferRedesign','w1-25′,{"itemId":154701951103,"boOlyId":"bstofr","boTrbrId":"_BO_TRBR_ID","enableAppendBORUUrl":true,"boRedesign":true,"boCntId":"_BO_CNT_ID","signedIn":false,"boOnLoad":false,"mkQkBoSiUrl":"https:u002Fu002Fsignin.ebay.co.uku002Fwsu002FeBayISAPI.dll?SignIn&ru=https%3A%2F%2Fwww.ebay.co.uk%2Fitm%2F154701951103%3Fboolp%3D1″,"mkQkBoUrl":"https:u002Fu002Fwww.ebay.co.uku002Fbou002FmakeOfferu002F154701951103?_trksid=p2047675.m5048″,"enablePriceGuidancePrefetch":true},0,0,0,['ui.Overlay','w1-26′,{"css3Enabled":true,"accessible":true,"hasCloseButton":true,"enableAutoFocus":false,"ariaLable":"Best offer layer is opened. Escape or Close will close the layer and refresh the page.","id":"bstofr","modal":true,"noFixedPos":true,"closeTitle":"Close best offer layer. This closes the best offer layer and refreshes the page."},'w1-25′,'bstofr']],['ebay.viewItem.AddToWatchBtmLnkR1′,'w1-27′,{"addToWatchUrl":"https:u002Fu002Fwww.ebay.co.uku002Fmybu002FWatchListAdd?_trksid=p2047675.l1360&item=154701951103&rt=nc&sourcePage=4340&srt=01000600000050f1550ebcb47fd3773fa6542c6dcacaf842df4868fab94ff71fc94fe5a59eb2747069fe04d33e06413120578f7525512ea2cbe2fd90432742e1b3a9962b6ad1330ba3e734e6618027ea326f938df5b793&SubmitAction.AddToListVI=x&ssPageName=VIP:watchlink:top:en","watchFullId":"vi-atw-full","isNewRaptorCmd":true,"msku":false,"defaultWatchCount":1,"watwtxt":"Watching","signInUrl":"https:u002Fu002Fsignin.ebay.co.uku002Fwsu002FeBayISAPI.dll?SignIn&ru=https%3A%2F%2Fcgi.ebay.co.uk%2Fws%2FeBayISAPI.dll%3FViewItem%26actionType%3Dsinginformore%26item%3D154701951103″,"watchersElmSelector":"#vi-bybox-watchers-container #vi-bybox-watchers","watchListId":"-99″,"isWatched":false,"atwtxt":"Watch this item","isNewAddToCustomWatchListEnabled":true,"isDeleteWatchRaptorCmd":true,"isItemEnded":false,"itemId":"154701951103″,"watchlnkId":"vi-atl-lnk","watcherLabel":"u003Cspan class="vi-buybox-watchcount">-1u003Cu002Fspan> watching","removeListUrl":"u002Fmyeu002Fajaxu002Fdmsvc?srt=010006000000503eddab5dd0034b6d556349093b422ef4fc8aa79ef0bb008e09cc51646f2c5480d5e14bccca53fbc2faf71c85286d9a4d41dbadae6cb0199ece78d5cd6d90e6b0322e93415a4057fb924ded4a379793dc","isGuestWatchUser":false,"watchName":"Watch","isUserSignedIn":false,"myEbayWatchListUrl":"u002Fmyeu002Fmyebayu002FWatchList","watchersLabel":"u003Cspan class="vi-buybox-watchcount">-1u003Cu002Fspan> watching","removeFromWatchBaseUrl":"https:u002Fu002Fwww.ebay.co.uku002Fmybu002FWatchListDelete?itemIds=154701951103″},'w1-16',"]],['ui.Overlay','w1-28′,{"accessible":true,"hasCloseButton":true,"closeOnBodyClick":true,"pointerType":"horizontal","ariaDesc":"You are inside the delivery help overlay.","enableAutoFocus":true,"ariaLable":"Delivery help overlay is opened.","id":"imprtoly","trigger":"imprthlp","position":"pointer","ariaExpandedToggle":true,"closeTitle":"Close the delivery help overlay."}],['ui.Overlay','w1-29′,{"accessible":true,"hasCloseButton":true,"closeOnBodyClick":true,"pointerType":"horizontal","ariaDesc":"You are inside the delivery help overlay.","enableAutoFocus":true,"ariaLable":"Delivery help overlay is opened.","id":"w1-29-overlay","trigger":"hldhlp","position":"pointer","ariaExpandedToggle":true,"closeTitle":"Close the delivery help overlay."}],['raptor.vi.InsCalcOverlay','w1-30′,{"insCalcErrId":"INS_CALC_ERR_DIV_ID","insCalcOlyId":"insCalc","insCalcOlyDivId":"INS_CALC_DIV_ID","insCalcTrbrId":"INS_CALC_TRBR_ID","insCalcTimeout":3500,"insCalcUrl":"https:u002Fu002Freward.ebay.co.uku002Frwdwebuiu002Fcalculator?amount=150.00&enableApply=true&currency=GBP"},0,0,0,['ui.Overlay','w1-31′,{"accessible":true,"hasCloseButton":true,"ariaDesc":"You are inside the Instalment calculator overlay.","width":"auto","enableAutoFocus":true,"ariaLable":"Instalment calculator layer is opened. Escape or Close will close the layer.","id":"insCalc","position":"center","modal":true,"noFixedPos":true,"closeTitle":"Close button. This closes the Instalment calculator layer."},'w1-30′,'insCalc']],['com.ebay.raptor.vi.isum.buyerProtection','w1-32′,{"isTwoCol":false,"ebpHdrId":"ebpHdr","siteUrl":"https%3A%2F%2Fpages.ebay.co.uk%2Febaybuyerprotection%2Findex.html","siteId":3,"ebpVarWidthId":"ebpVarWidth","isAutoVehicle":false}],['ui.Tab','w1-33′,{"id":"viTabs","isDS3DeepLinksV2″:false},0,0,0,['com.ebay.raptor.vi.Description','w1-34′,{"regexFrameHt":"chrome\u002F(76|77)","descSnippetEnabled":false,"tgto":"https:u002Fu002Fvi.vipr.ebaydesc.com","logDescTimer":true,"setFrameHt":4000,"fixFrameHt":true}],['com.ebay.raptor.vi.shipping.CalculateShipping','w1-35′,{"getRatesUrl":"https:u002Fu002Fwww.ebay.co.uku002Fitmu002Fgetrates?item=154701951103&_trksid=p2047675.l2682″,"countryZipMap":{"3″:true},"qtyBx":"shQuantity","isEBNOnly":false,"countryDd":"shCountry","isGSPEnabled":false,"isGetRatesEnabled":true,"getRatesBtn":"shGetRates","isPaidPUDO":false,"showPpcGsp":true,"isBOPIS":false,"isDePudoEnabled":true,"remQty":1,"isEPLUSOnly":false,"siteId":3,"isNewEPLUS":false,"id":"sh_calc","isPUDO":true,"isPaypalAccepted":true,"zipBx":"shZipCode"},'w1-33′,'sh_calc'],['raptor.vi.InsCalcTrigger','w1-36′,{"insCalclinkId":"inscalc_btf"}]],['ebay.viewItem.BuyerFeedback','w1-37′,{"modalEnabled":true}],['com.ebay.raptor.vi.isum.smartBackTo','w1-38′,{"isBacktoSearch":false,"smtBackToAnchorId":"smtBackToAnchorBTF","showIcon":false}],['com.ebay.raptor.vi.lockedheader.LockedHeaderCore','w1-39′,{"tabId":"#viTabs","mapOriginalPriceId":"orgPrc","isV4Version":false,"origBidBtnId":"#bidBtn_btn","originalPriceAriaLabel":"Original price","origCartBtnId":"#isCartBtn_btn","mmBinPriceId":"mm-saleDscPrc","lkAddToCartBtnId":"#vi-lkdhdr-cart-btn","mapBinPrice":"£150.00″,"disableLkhdrForIE":false,"bidPriceId":"prcIsum_bidPrice","timeLeftId":"bb_tlft","lkAddToWatchListBtnId":"#vi-lkdhdr-add-wlist-btn","freeShipLabel":"Free P&P","bidFormat":"current bid","lkTimeLeftId":"lhdr-timelft","addedToWatchLabel":"Added to your u003Ca href="u002Fmyeu002Fmyebayu002FWatchList">Watch listu003Cu002Fa>","addToWatchListLabel":"Add to Watch list","origWatchListBtnId":"#watchLink","binPriceId":"prcIsum","binFormat":"Buy it now","lkTitleId":"#lhdr-ttl","isMSKU":false,"isMAPItem":false,"mmOriginalPriceId":"mm-saleOrgPrc","discounPricetAriaLabel":"Discounted price","lkBinBtnId":"#vi-lkdhdr-bin-btn","buttonsCntrId":"vi-lhdr-actions","lockedHeaderId":"lkd_hdr","lkBidBtnId":"#vi-lkdhdr-bid-btn","lkAddedToCartlnkId":"#vi-lkdhdr-atcLnk","lkAddToWatchListAddedBtnId":"#vi-lkdhdr-added-wlist-btn","isGeo":false,"origBinBtnId":"#binBtn_btn"},0,0,0,['com.ebay.raptor.vi.VIButton','w1-40′,{"mouseDownClass":"md","isCSS3″:true,"btnId":"vi-lkdhdr-bin-btn"},'w1-39′,'vi-lkdhdr-bin']],['ui.Overlay','w1-41′,{"trBgMask":true,"accessible":true,"hasCloseButton":true,"closeOnBodyClick":true,"enableAutoFocus":true,"closeButtonTag":true,"id":"vibtfimgoly","position":"customize","largeCloseButton":false,"modal":true,"noFixedPos":false}],['ebay.viewItem.Scandal','w1-42′,{"adsMap":{"100562":{"ad":{"placementId":100562,"pageId":2047675,"fallback":false,"identification":{"instanceId":1,"provider":"MFE_AD_PROVIDER","sojournerModuleId":4570,"scenario":"100562″,"scenarioVersion":""},"targetingParameters":{},"json":"{"placementId":100562,"fallbackContent":null,"provider":"hybrid","targetingParameters":{},"pageId":2047675,"providerParameters":{"isclps":true,"clpsreasons":["GDPR"],"meid":"112723f0f81945b2a3d584fba17c106f","scandalJS":{"scandalJsVersion":"2.1.34″,"url":"u002Fu002Fir.ebaystatic.comu002Frsu002Fcu002Fscandalu002FScandalJS-2.1.34.min.js","hash":"sha384-aHE2Mu002FdEZzkNw1bkIfmr8aKg7hMvqqH1JSgnWCdHWNbcKh3LfVJJfONRkW7FiJ7+"}},"fallback":false}","provider":"hybrid","providerParameters":{"isclps":true,"clpsreasons":["GDPR"],"meid":"112723f0f81945b2a3d584fba17c106f","scandalJS":{"scandalJsVersion":"2.1.34″,"url":"u002Fu002Fir.ebaystatic.comu002Frsu002Fcu002Fscandalu002FScandalJS-2.1.34.min.js","hash":"sha384-aHE2Mu002FdEZzkNw1bkIfmr8aKg7hMvqqH1JSgnWCdHWNbcKh3LfVJJfONRkW7FiJ7+"}}},"rtmId":100562},"100567″:{"ad":{"placementId":100567,"pageId":2047675,"fallback":false,"identification":{"instanceId":1,"provider":"MFE_AD_PROVIDER","sojournerModuleId":4570,"scenario":"100567″,"scenarioVersion":""},"targetingParameters":{},"json":"{"placementId":100567,"fallbackContent":null,"provider":"dfpNativeDisplay","targetingParameters":{},"pageId":2047675,"providerParameters":{"isclps":true,"clpsreasons":["GDPR"],"meid":"b022bd7cdbd94ecea54b681f6acfe99b","scandalJS":{"scandalJsVersion":"2.1.34″,"url":"u002Fu002Fir.ebaystatic.comu002Frsu002Fcu002Fscandalu002FScandalJS-2.1.34.min.js","hash":"sha384-aHE2Mu002FdEZzkNw1bkIfmr8aKg7hMvqqH1JSgnWCdHWNbcKh3LfVJJfONRkW7FiJ7+"}},"fallback":false}","provider":"dfpNativeDisplay","providerParameters":{"isclps":true,"clpsreasons":["GDPR"],"meid":"b022bd7cdbd94ecea54b681f6acfe99b","scandalJS":{"scandalJsVersion":"2.1.34″,"url":"u002Fu002Fir.ebaystatic.comu002Frsu002Fcu002Fscandalu002FScandalJS-2.1.34.min.js","hash":"sha384-aHE2Mu002FdEZzkNw1bkIfmr8aKg7hMvqqH1JSgnWCdHWNbcKh3LfVJJfONRkW7FiJ7+"}}},"rtmId":100567},"100727″:{"ad":{"placementId":100727,"pageId":2047675,"fallback":false,"identification":{"instanceId":1,"provider":"MFE_AD_PROVIDER","sojournerModuleId":4821,"scenario":"100727″,"scenarioVersion":""},"targetingParameters":{},"json":"{"placementId":100727,"fallbackContent":null,"provider":"csa","targetingParameters":{},"pageId":2047675,"providerParameters":{"isclps":true,"clpsreasons":["GDPR"],"meid":"1d78035bec504740817c35b1daaddd9f","scandalJS":{"scandalJsVersion":"2.1.34″,"url":"u002Fu002Fir.ebaystatic.comu002Frsu002Fcu002Fscandalu002FScandalJS-2.1.34.min.js","hash":"sha384-aHE2Mu002FdEZzkNw1bkIfmr8aKg7hMvqqH1JSgnWCdHWNbcKh3LfVJJfONRkW7FiJ7+"}},"fallback":false}","provider":"csa","providerParameters":{"isclps":true,"clpsreasons":["GDPR"],"meid":"1d78035bec504740817c35b1daaddd9f","scandalJS":{"scandalJsVersion":"2.1.34″,"url":"u002Fu002Fir.ebaystatic.comu002Frsu002Fcu002Fscandalu002FScandalJS-2.1.34.min.js","hash":"sha384-aHE2Mu002FdEZzkNw1bkIfmr8aKg7hMvqqH1JSgnWCdHWNbcKh3LfVJJfONRkW7FiJ7+"}}},"rtmId":100727}},"adsPbPids":[100562,100563,100564,100565,100566,100567,100568,100610,100916,100917,100918,100919,100920,100921,100922,100923,100938,100939,100726,100727],"adsPbType":[2,2,2,2,2,2,2,2]}],['raptor.ads.AdsManager','w1-43′,{"headers":"{"Authorization":"Bearer v^1.1#i^1#r^0#f^0#p^1#I^3#t^H4sIAAAAAAAAAO1Ya2wUVRTu9oW1VtE0oBXJMoAPyO68dmdnRnZlu4V0hb7cttAGH7Ozd9rZ7s6Mc+u002FQLkYsNQE1ICYGEjGRaiJBiA+CDYivRI3FRMVgghENu002FACRRPlRjSEWTbwzLWVbmz5owf6w2aSZe8859zvfOeeeeyu002FVWVi0ZHPl5oslrlm53Z1UZ67LRRdTRYUFS2u002FOyy0ryKGyBFzdnYs687vyzi+DUjpliA8BaOgaBO6OdEqDojMYJCxTE3UJqlDUpDSAIpLFWLhqtch4KdEwdaTLeopwRyuChDu002FAUxwtgLiPTnA8I+FR7bLNej1IAJ9EcUqC5Xgu002FqwiyguchtEBUg0jSUJBgKIb20PjH1VMBkRVEv+AN8Fwz4W4EJlR1DYt4KSLkwBUdXTML69hQJQiBibARIhQNr4zVhKMVK6rrl5FZtkKDPMSQhCw4u002FCuiJ4C7UUpZYOxloCMtxixZBhASZGhgheFGxfBlMFcB36Ga89Osz0cD1ifJgsRR00LlSt1MS2hsHPaImvAojqgINKSizHiMYjbiSSCjwa9qbCJa4bbu002F1VlSSlVUYAaJFeXhpnBtLRECcSnjSUtmG0BGSpKBR8b5Y6WBqSZEP+AFRhEoD2ADgsdHBRgPnxB4D9ahu002FRwfpwTJNwhgYJVB+kcgiOhaQrXJhO5qHZUD7A0YyRmTxRkWqtFqzLCCbKRDcnwWtwFfsx3sgehaqFWz4w3SmCC38zl+ZIa0ETLVuIXAkIWREw51QUIyDDVBjJx0cnQwrTpgkGhFyBBJsr293dtu1zrr1c0WkqEomlxbtTomt4I0LtTL8upwhdGEParjigywFlRFlDEwlg6cwxiA1kKEBApn5iDtw1GFRo7+ayDLZXJ4oUxX4bABH8OwcZqmZQ7wAWE6Cic0mLukjWOs9GX9CsPyCvAkOEHx+ARF8cT9Cc5DKwBQAMTjssDu002FXz8Tr4AYkE2AJlUC1zz9k5Wk1ZpMRkCdIa+XYqghwzU28fT6ZmWDEkupDa0Nq1Ioyq6qY2FwolUyqvORlIqZqcfrj0qAXevu002FGQmVOkQgMSX3YrJugFo9pcqZmRVgGqJayUSZKXkXNozo5Pbua+7XNO0bV8fH5HvZzOpjozoF7RS+Hk7ZtT5xx2wbEBuRDNVrB90r62lSlu002FAphXQQk3Ers9zCXdM9riToMHB+ALzWBBVs0zjWuKolp4uPq7DcsOJYelJQJqoSl+AkhScFXcZdMVtjSrmk4svEjCoP7O2A22pi4BbgdXz3wvWy1wRQt0x8AfLW2Iffer0NaPjMgEw9lQJmIz3lrTOdtpAUT4GZtodOfc9QpXHOMu002Fldrr7r3vI4NkD5eFYQpuSb7JxYHp1pGu002F31anyTuOuQwx9kQjnOH93l6qG6XAdyXS6KpBbTC6kFhXkN+Xk3lUEVAa8qKV6otmgSskzgbQMZQ1LN3EJX+9wjr3+Y9QTUu002FTB1+9AjUFEeXZz1IkTNuzJTQN8yt4TBNyWaowKs4BeaqYVXZvPpOfmld56oX1z97gv7jS1f3fzIkq1rX12WL1AlQ0IuV0EOztecsvcubvrttfDs+5neviXQfPnJRdvKSs8e7jz1yamDXerbXOu002Fs9s+u002FIZu002FbcSbUUbr5ozXrLrjuqntcZM6Hfw7WFB4tnnX0xXtBIPnYD8eIu6k1C5ZW9b6yMflZWXLnzg0H7ll3qXr5F0u002FoPu002F6+NfLX6aeUdw410XvmpyLE7rNn9vypc39UVb7FPLD74+4btpw8t23RyeO9x96Y813zS7u002Fuuyu002FEPH2ip39u002F6zN+feW+C9Hkmx0982u002FrTjP+Z5vaSt5PVD1Y8Wlu002F5bziW7VNxYkv+wu002FuyfAtEeODi93z0Wl6x8b+vnV79crju7ZXnytv+bqnu002Fqe9vU1HYGnbtxXl22u002FcdUdR6FJf9aHDBZlfvnu002F+74Hwu002FQP+ETk1nBMAAA==","X-EBAY-C-TRACKING":"guid=2ee5578817d0a49b04418c32ffe71b76,pageId=2047675″,"X-EBAY-C-MARKETPLACE-ID":"EBAY-GB","X-EBAY-C-CULTURAL-PREF":"currency=GBP","X-EBAY-TERRITORY-ID":"GB","X-EBAY-C-REQUEST-ID":"ri=c%2FANG9ix%2FOih,rci=7a14ad955637180a","X-EBAY-C-CORRELATION-SESSION":"operationId=2047675″,"Accept-Language":"en-GB","X-EBAY-C-ENDUSERCTX":"ip=35.214.41.172,userAgentAccept=*%2F*,userAgentAcceptEncoding=gzip,userAgentAcceptCharset=null,userAgent=Mozilla%2F5.0+%28Macintosh%3B+Intel+Mac+OS+X+10_12_6%29+AppleWebKit%2F537.36+%28KHTML%2C+like+Gecko%29+Chrome%2F60.0.3112.101+Safari%2F537.36,referer=http%3A%2F%2Fwww.bing.com%2F,xff=35.214.41.172%2C+184.28.198.116%2C23.73.137.167%2C66.135.207.172%2C10.221.13.86,uri=%2Fitm%2F154701951103,applicationURL=http%3A%2F%2Fwww.ebay.co.uk%2Fitm%2F154701951103,physicalLocation=country%3DGB,contextualLocation=country%3DGB,isPiggybacked=false,fullSiteExperience=true,expectSecureURL=true"}","loadJsAsync":false,"threshold":1000,"enableBtfMskuVariationContext":false,"atfMskuVarRefreshDelay":0,"body":"{"context":{"user_ip":"35.214.41.172″,"srp_referer":"https:u002Fu002Fwww.ebay.co.uku002Fitmu002F154701951103″,"page_merch_request_id":"56818b83-1dcd-45ab-8b1c-0423baf155d9″,"item_id":154701951103,"user_site":"UK","format":"html","browser_width":"1015″,"locale":"en-GB","search_context":"(dmLCat=-1|srCnt=0|mCCatId=0|minPrice=-1.0|maxPrice=-1.0|crncyId=826|fShip=0|etrs=0)","modules":"PLACEMENT_101110,PLACEMENT_101111,PLACEMENT_101113,PLACEMENT_101112″,"user_state":"4″,"site":3,"user_shipping_country":3,"guid":"2ee5578817d0a49b04418c32ffe71b76″},"config":{"async_response":"NEVER","merch":true}}","url":"https:u002Fu002Fapi.ebay.comu002Fnoriu002Fexperienceu002Fv1u002Fmodule_provider","adIds":["101110″,"101111″,"101113″,"101112″],"enableOnScroll":true,"customCallbackHandler":true,"atfPlacementIds":[101195,101196],"atfMskuVarRefreshTimeout":0,"enableAtfMskuVarRefresh":false}],['com.ebay.raptor.vi.AdsTracking','w1-44′,{"adIds":["101110″,"101111″,"101113″,"101112″],"body":"{"context":{"user_ip":"35.214.41.172″,"srp_referer":"https:u002Fu002Fwww.ebay.co.uku002Fitmu002F154701951103″,"page_merch_request_id":"56818b83-1dcd-45ab-8b1c-0423baf155d9″,"item_id":154701951103,"user_site":"UK","format":"html","browser_width":"1015″,"locale":"en-GB","search_context":"(dmLCat=-1|srCnt=0|mCCatId=0|minPrice=-1.0|maxPrice=-1.0|crncyId=826|fShip=0|etrs=0)","modules":"PLACEMENT_101110,PLACEMENT_101111,PLACEMENT_101113,PLACEMENT_101112″,"user_state":"4″,"site":3,"user_shipping_country":3,"guid":"2ee5578817d0a49b04418c32ffe71b76″},"config":{"async_response":"NEVER","merch":true}}"}]);new (raptor.require('raptor.tracking.core.Tracker'))({"psi":"A5VeKsEQ*","pid":"p2047675″,"rover":{"clk":"/roverclk/0/0/9″,"imp":"/roverimp/0/0/9″,"uri":"https://rover.ebay.co.uk"}});raptor.require('raptor.tracking.idmap.IdMap').roverService("https://rover.ebay.co.uk/idmap/0?footer");})(); ]]> = 0; i–) { if (resources[i][attribute] === url) return true; } return false; } ]]>
<![CDATA[ self.onmessage = function(e) { var request = e.data; if(request && request.type && request.type =="request"){ doAjaxCall(request.url); } }; function getXMLHttpClient(){ var xmlhttp=null; try { xmlhttp = new XMLHttpRequest(); }catch (e) { var XMLHTTP_IDS = new Array('MSXML2.XMLHTTP.5.0', 'MSXML2.XMLHTTP.4.0', 'MSXML2.XMLHTTP.3.0', 'MSXML2.XMLHTTP', 'Microsoft.XMLHTTP' ); for (var i=0;i a.mfe-reco-link, #merch_html_100005 a.mfe-reco-link').filter(function(idx){if(idx 0){ var prefetchMaxVal = 3; if(viUrls.length < prefetchMaxVal){ prefetchMaxVal=viUrls.length; } for(var i=0;i
This article originally appeared on https://www.ebay.co.uk/itm/154701951103