Welcome the Benro Theta, a self-proclaimed intelligent modular travel tripod. It's on Kickstarter and it looks like a good idea (to me).
If you like the idea behind the Benro Theta, have a look on their Kickstarter page to learn more.
As technology advances, we're constantly moving toward a future where devices can do more with less. The Benro Theta is no exception to this rule. Theta is a highly innovative product that combines portability, stability, efficiency and intelligence. Theta offers the same stability a regular tripod does, but with many extras to assist photographers in taking the perfect shot with ease. From rapid leg deployment and automatic leveling, to remote camera control, automatic exposure adjustment, and livestreaming – Theta is designed to elevate your photographic journey.

With Theta's level function, you can turn the ball head into a platform that is always level. Instead of having to take care of whether the framing is horizontal during the shoot – it is horizontal at all times. So you can stay focused on your composition.

In fact, we initially wanted to design an electric tripod head with built-in leveling that would be travel-friendly. However, the torque of an electronic tripod head is quite high, and making it smaller would give up its stability. With lots of testing, we redesigned Theta's legs and ball head to make it a truly portable, self-leveling tripod. All without compromising stability and practicality.

More here….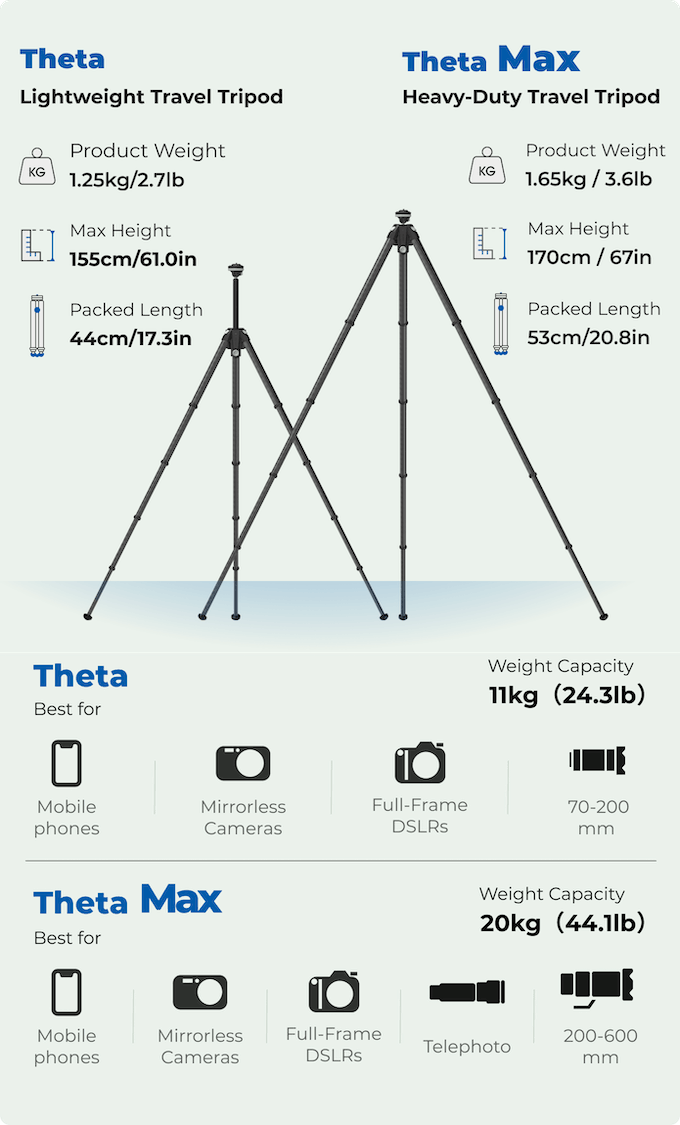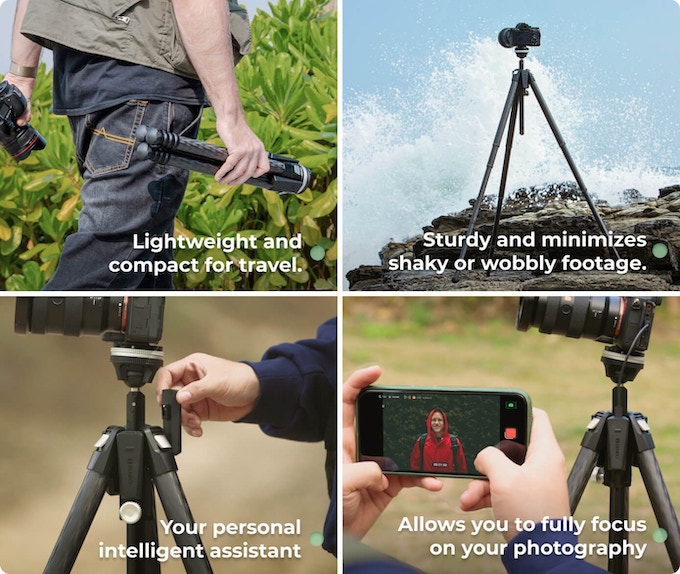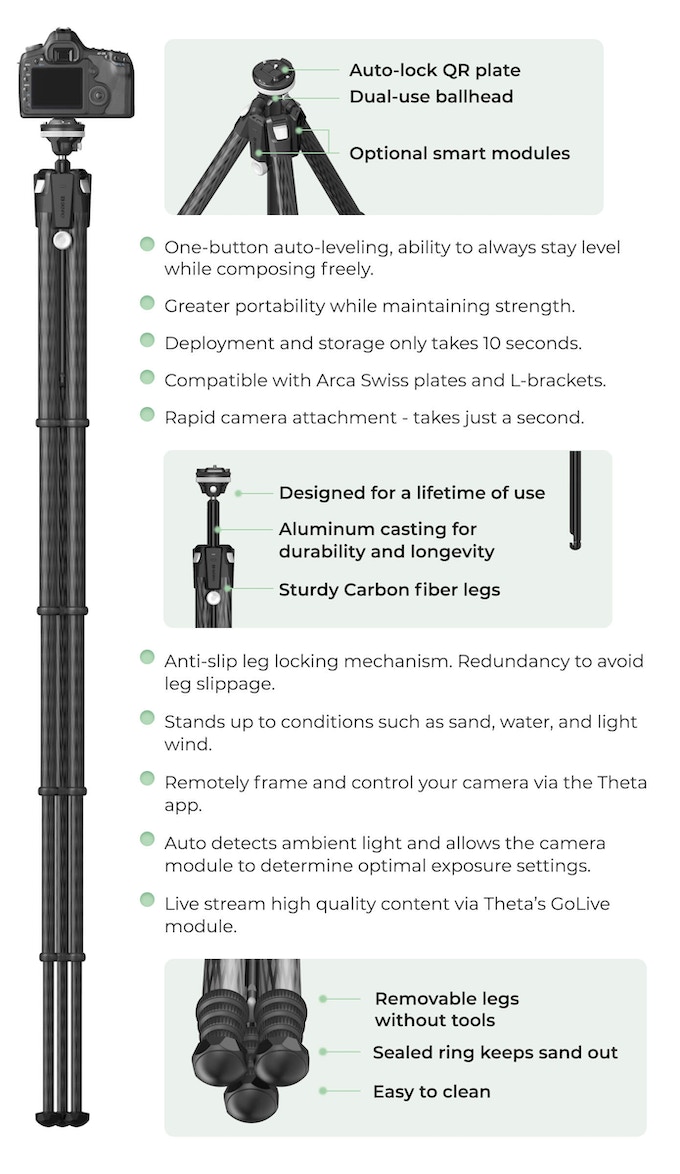 This article originally appeared on https://canonwatch.com/kickstarter-benro-theta-the-intelligent-modular-travel-tripod/