THE BEAM, a renowned innovator in cycling safety, has unveiled their latest creation on Kickstarter for the ninth time. Meet VIRGO, the ultimate cycling helmet designed specifically for electric two-wheelers. The helmet is developed in collaboration with VIRGOMOVE and VIRGO promises to deliver the perfect balance of safety and comfort, revolutionizing the way riders protect themselves on the road.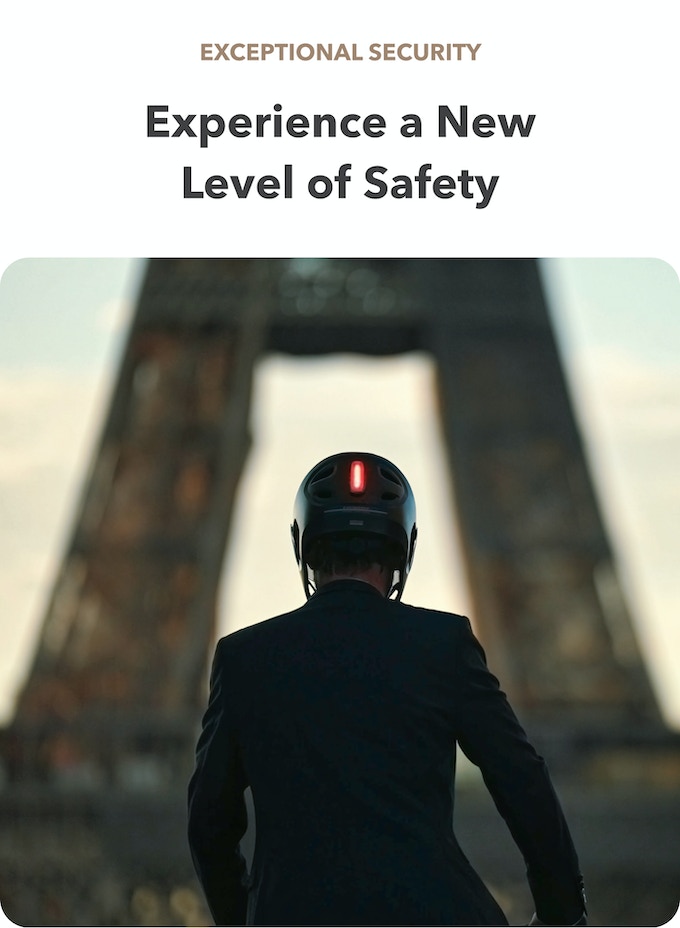 The Virgo is a product of years of dedication and rigorous testing by THE BEAM's engineering team resulting in a helmet tailored to meet the unique safety needs of electric bikes, scooters, and powered vehicles. With the growing popularity of these modes of transportation, it became increasingly evident that riders required enhanced protection and visibility, surpassing the capabilities of conventional bicycle helmets.
The helmet utilizes a futuristic design, seamlessly blending lightness, optimal airflow, and complete facial protection in case of frontal crashes. Its integrated flexible face protection extends in front of the face, ensuring both the head and face are shielded from potential impacts. This innovative feature provides a solid connection to the helmet liner, while still allowing for flexible shock absorption to protect the chin and jaw.
Furthermore, the Virgo helmet is equipped with the revolutionary MIPS brain protection system. By incorporating a low-friction layer within the helmet, rotational motion resulting from lateral impacts is absorbed and redirected away from the brain. VIRGO understands that brain accidents can occur not only from direct impacts but also from rotational forces due to oblique impacts, making this technology a vital addition for rider safety.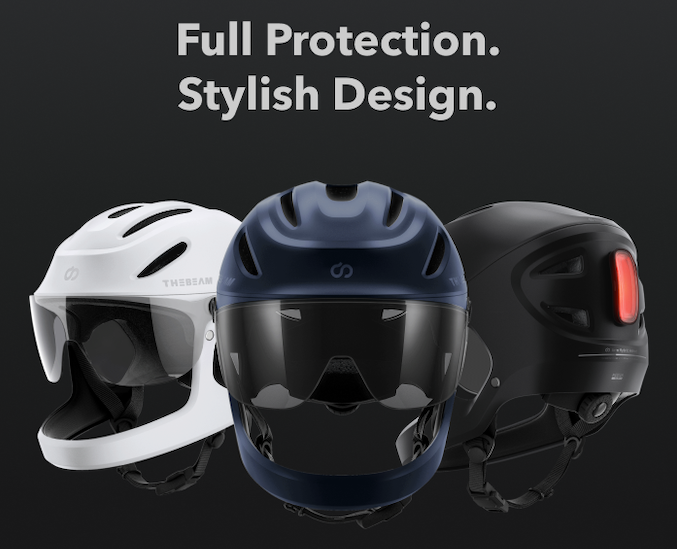 In addition, the Virgo helmet boasts a rotative switchable front visor, offering additional protection against various weather conditions. The visor lenses are interchangeable, ensuring optimal visibility for every rider. Additionally, the helmet features a rear adjustment system and different sizes of padding, enhancing comfort and providing a personalized fit for each rider.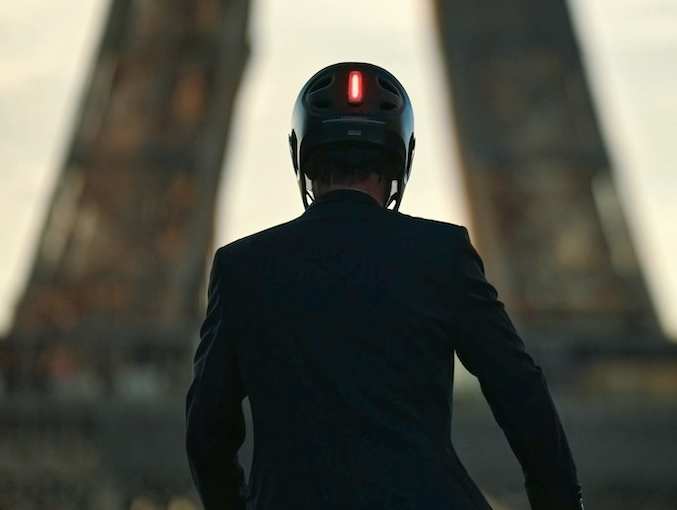 To further elevate the riding experience, VIRGO comes with a detachable LED rear light. Carefully positioned at the back of the helmet, this energy-efficient light guarantees riders are always visible, even when obstructed by bags or clothing. The intelligent brake feature ensures the light automatically activates when a substantial decrease in speed is detected, enhancing safety during deceleration.
VIRGO is exclusively available for backing on Kickstarter, offering backers the opportunity to secure their very own helmet at special launch prices. The VIRGO Helmet priced at $99 while the VIRGO Helmet + MIPS bundle is priced at $129. The helmet is available in four trendy colors – Carbon Black Matte, Pure White Matte, Warm Sand Matte, and Midnight Blue Matte.
RELATED:
This article originally appeared on https://www.gizmochina.com/2023/06/15/virgo-cycling-helmet-electric-two-wheelers-launched-kickstarter/